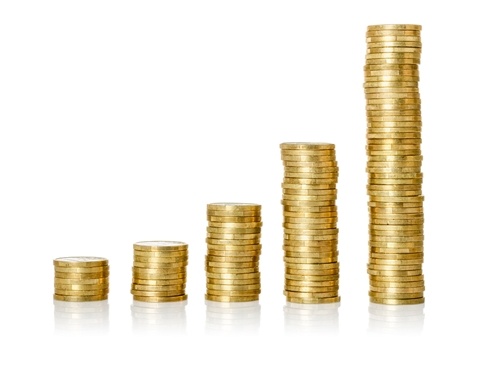 Work in the right states & earn a higher take-home pay.
Working around the country as a traveling therapist means your "take-home pay" will be affected by the tax rates in each state. Some states, like New York have very high income taxes, while other states, such as Texas, don't have any income tax at all. Yet on top of income tax, you'll also have to consider sales tax, housing costs and other expenses.
Without further ado, let's take a look at some states that you might want to consider working in as a travel therapist that will allow you to keep more in your pocket.
1. California
If California was it's own country, it would have the sixth largest economy in the world, just behind the U.K. and ahead of France. Because of its large population, there is plenty of work to go around for health care professionals. The state also has an interesting, scalable tax system based on the amount of money an individual makes annually. According to BankRate, only one percent of your first $7,850 of taxable income is taken by the government. Between $7,851 and $18,610, two percent of income is taxed. Rates increase proportionally until $526,444 and above, which is taxed at a rate of 12.3 percent.
When you combine the state sales tax, the minimum local sales tax rate and variable district rates, you get an average of 7.5 percent. As you move around the country, you may want to save certain purchases until you're somewhere with a lower rate. The only place with a higher rate than California is the territory of Puerto Rico. But don't let the high sales tax scare you away, because the other advantages can more than make up for it.
2. Alabama
The  state of Alabama has a number of tax advantages. The state income tax is five percent on income over $3,000 and the state sales tax averages at 4 percent. And according to Kiplinger, Alabama has the second lowest property taxes in the nation. The unemployment rate is also lower than the states that surround it.
There are also a number of opportunities for physical, occupational therapists and speech language pathologists. In fact, they make 1.2 percent more than the national average, according to Indeed. In essence, Alabama could be a great place to make some money and keep it in your bank account. Even if you don't plan on staying there long term, you should certainly consider finding a contract in Alabama.
3. Delaware
In general, east coast states tend to have some of the highest income taxes in the nation. Massachusetts, for example, taxes income and interest at 5.1 percent. In a way, all of those high-tax states make Delaware even better. Kiplinger reported that Delaware taxes income over $60,000 at a rate of 6.6 percent. That's a little on the high side, but it's made up by the lack of sales tax.
To score a therapy job in Delaware, you'll need to be very skilled. With only the 41st largest economy in the nation, competition for jobs can be fierce. You'll also find that therapy jobs pay about the national average.