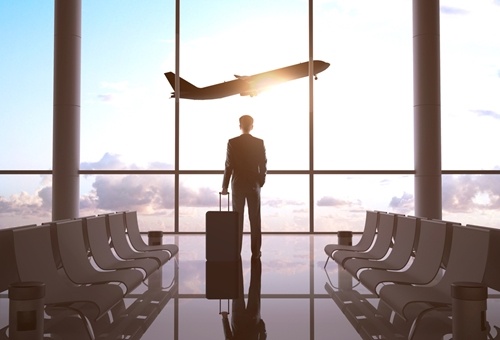 Ready to take your career on the road?
As a licensed therapist, you've worked hard to pursue a rewarding career. But have you ever wished that you had more opportunities to travel? Or perhaps wanted to escape to a warm climate during the colder months of the year? Your career and your sense of adventure don't have to be separate areas of your life.
Whether you're just beginning your career or are looking for a change after years onthe job, consider indulging your sense of adventure while building your resume by working as a travel therapist. 
Life as a travel therapist
Due to leaves and absences in the workplace, there are often a number of temporary openings for therapists around the nation at any given time. This creates a unique opportunity for professionals who want to practice without committing to a single organization or location for the long term. For physcial therapists, speech language pathologists or occupational therapists, working as a travel therapist can offer the opportunity to experience new positions and areas of the country while still pursuing a fulfilling career helping others. While some of these openings may be as short as 13 weeks, many are at schools, where you could be placed for an academic year – usually a period of about 10 months.
In a 2014 issue of OT Practice, a publication of The American Occupational Therapy Association, travel therapist Mary Delahoussaye reported that she was burnt out after working four years at an inpatient rehabilitation facility. Since she had never lived outside her home state, she and her husband packed up their car and moved to Pennsylvania to be near a friend. She continued working as a travel therapist when that assignment was completed, and has since moved to several new locations.
"Every time we left a place, when we started driving in the morning, we were like, 'We are living the life.' Because who gets to do that, especially while getting paid and having health insurance?" Delahoussaye said.
The perks of the job
One of the major perks of working as a travel therapist is clear: the opportunity to travel. If you want to avoid the heat of the summer or cold of the winter by temporarily moving to a more temperate region, you have the freedom to do so without sacrificing your income. In fact, traveling therapists not only make a competitive salary, but are often reimbursed for travel and living expenses. The competitive salary earned as a traveling therapist makes it an especially appealing option for those looking to pay off student loans or grow their savings.
"Working as a travel therapist provides both personal and professional perks."
However,  this career doesn't have to be one you undertake because of its practical perks. If you have a sense of adventure and want to travel the country, working as a travel therapist could be a good fit for your lifestyle. Depending on your placement, you can be in a position for as short a period as 13 weeks, to a longer period of 10 months.
In addition to the personal benefits, working as a travel therapist can also provide professional perks. Your experiences will be valuable assets on your resume, especially if you're just starting out and are looking to build experience before applying for a long-term position down the road. Traveling for a period of time could be the first step on finding the permanent position of your dreams.
When you work as a travel therapist, you will often also have access to continuing education courses, professional licensing assistance and more. Whether you're looking for something different after working in the field for years or want to jump-start your new career as an occupational therapist or speech language pathologist, working as a travel therapist will help get you where you want to be.