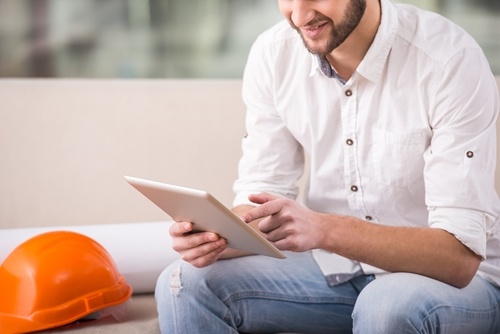 Add these Physical Therapy blogs to your reading list
As a physical therapist, you completed years of training to enter into your profession. But even the most seasoned therapist can benefit from new perspectives. And while continuing education classes and lectures are valuable resources, they tend to be events that you can't go to just any day you choose. For those times when you have a few minutes to kill and want to catch up on the buzz of your chosen industry, try checking out a blog. These sites offer great insight into what others in your field are doing and talking about, all from the convenience of your computer or mobile device. Ready for some fresh ideas? Here are five physical therapy blogs that you should be reading.
If you're a baseball fan – or just interested in sports rehab in general – check out the personal blog of Mike Reinold, the former physical therapist and head athletic trainer for the Boston Red Sox. The website is dedicated to Reinold's thoughts, experience and research on how to best combine sports medicine, fitness, rehabilitation and performance to help patients move, perform and feel better than ever. The site has won Therapydia.com's Best Physical Therapy Blog Award multiple times. Not convinced? You can read testimonials about Reinold on the website from Red Sox players who he has worked with. Not too bad as far as testimonials go.
Does an article titled "Can Pain Science Learn From Cowboys?" spark your interest? If so, you may be interested in that post and other content on this website. The blog is the work of Evidence in Motion, a group dedicated to providing post-professional education opportunities to the physical therapy industry, and covers issues such as legislation, research, health and wellness, industry news and clinical practice.
To learn from your colleagues in the field, there may be no better one-stop-shop than Cinema Says. The blog is known for its interviews with key players and leaders in the industry, and is a good, light read when you want to dive into your field without navigating a large amount of technical jargon and case studies.
In Touch PT is the pain and spine specialty website of physical therapist Harrison N. Vaughan. The site discusses helpful clinical practices, such as when to recommend MUA for a frozen shoulder, or how to approach first rib dysfunction. Vaughan also does an e-mentorship program for recent graduates and seasoned professionals alike that aims to help maximize clinical results for your patients through 30 to 60 minute weekly sessions.
In addition to serving as an adjunct faculty member at SUNY at Buffalo, The Manual Therapist blogger Erson Religioso is the owner of EDGE Rehab and Sport Science. The busy therapist is a promoter of what he calls "The Eclectic Approach," a method that employs a number of philosophies and approaches into a single therapeutic treatment program. His blog offers everything from practical tips on how to improve your clinic's website, to discussions on the importance of continuing your education as a therapist.